Improve customer satisfaction with a professional call centre
How a Professional Call Centre can Improve customer satisfaction?
Are you looking for a solution to improve your customer service performance? Our Director, Chris Torrisi, had been recently interviewed by Be Media Production about the potential benefits of using a Call Centre.
Illustrated by his automotive industry example, Chris pointed out how outbound and inbound call services can provide a car company with additional values, such as generating extra leads, receiving valuable feedbacks and engaging the customers.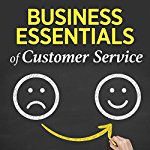 Check here for more details of Audiobook "Business Essentials of Customer Service"
(Available now on Amazon).
If you are interested in effectively engaging your customers by our professional Call Centre services, contact us now to start your free trial.