Does Your Business Need Quality Appointments?
Our Local Call Centre Appointment Setting Services Delivers 
Does your business need strong sales appointments?
We have helped thousands of companies drive new sales instantly by using our tried and tested appointment setting services.
Our outbound call centre services has been proven, time and time again, to be the most effective way of directly marketing to your target audience and getting your message heard by the key decision makers.
Our local call centre staff can expertly undertake outbound appointment setting calling to targeted businesses and supply consistent, high-quality, appointments for your sales teams to follow up and close, critical for the fundamental growth of your business.
NO SET UP FEES – SPECIAL OFFER
We are confident that when you use our services you will be amazed by the results we can achieve for your business. That's why we have waived all set up fees on our amazing Telemarketing, Appointment Setting and Outbound Lead Generation implementation fees.
For a limited time only we invite you to trial our services without paying any of the usual set up costs such as CRM implementation, reporting, telephony set up and basic training.
Get in touch today to get started!
Imperatif's quality appointment setting services always delivers results, our B2B & B2C outbound teams work hand in hand with your businesses to achieve your targets.
We act as an extension of your sales and marketing teams, dedicated to calling your prospects and generating quality sales leads appointments.
Our outbound call centre specialists are dedicated to ensuring you are only provided with the highest quality, qualified leads.
Need Quality Data To Call?
Imperatif work closely with Australia's most cutting edge and reputable data vendors in order to be able to obtain the contact details of the verified decision makers that would be most relevant to your particular campaign.
All you have to do is select the industry and parameter targets that best fit your business needs and we can do the rest.
Experts In Growing Your Business
When you need a dedicated appointment setting service, we have experienced, hardworking staff who are dedicated to the task of growing your business and your profit. Carefully handpicked due to their skill and expertise, our appointment setters are trained to your market strategy, becoming an extension of your brand and reputation.
Using highly advanced call centre technology and the most cutting edge CRM system, we ensure that all contact and background details have been captured. We then make certain that the appointment is confirmed with the decision-maker.
We Fit With You
We can integrate or utilise whatever tech systems you prefer to use. Even if you don't have a preferred CRM system, we have the perfect system for collaboration and sharing, right out of the box.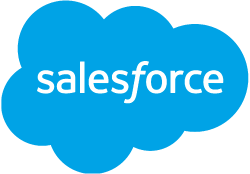 Arranging face-to-face and phone appointments
Leave it to our professional staff to get your prospects talking to your sales team, in whatever fashion is most effective for them to close a deal with your business whether it be in person, online or via a webinar registration, we do it all.
Identifying the most appropriate decision maker
For example, if you sell office supplies, you won't need to speak to the managing director. We ensure only to target quality leads that add real value to your profitability via ensuring that all details are updated and cross referenced as relevant.
Presenting your service or products in a benefit-led way to the decision-maker, with the objective of securing a qualified appointment
Our dedicated appointment setters focus on what's important – getting more people talking and engaging with your business. To that end we take the time to really know your products and services well before we pick up the phone.

Glen Sharp – Dealer Principal
"We partnered with Imperatif a few years ago and I am thrilled with the level of customer service, reporting and responsiveness of the team. Chris and Paul are always on hand to provide management support at the drop of a hat"
Logging the details of all calls made together with any additional useful information
This will be recorded and sent across to you in an agreed report format daily or at pre-agreed periods. This allows you to see precisely how progress is being made, with key performance indicators in place for constant evaluation and consistency.
The information we gather becomes detailed and relevant market intelligence
All data is safely and securely stored allowing you unique opportunities for future marketing activities and returned to our clients during and after every campaign.
Call Recording & Training
At Imperatif we take a collaborative approach to all of our partnerships and that's why we offer 100% call recordings for client quality assurance on every call we make as well as arranging either an online or in person staff training session with our clients. You can be assured of quality appointment setting services with Imperatif.